Your Trusted Pressure Gauge Manufacturer in Edmonton
More Than Just A Pressure Gauge Distributor
MDI Gaugetech is a leading temperature & pressure gauge distributor based in Edmonton. We manufacture high-quality pressure & temperature gauge instruments, valves, manifolds and related accessories.
As a total solution supplier, we offer a wide range of products and services to meet our customers' needs. Our extensive product range includes needle valves, high-pressure check valves, pressure and temperature plugs, and more. We also offer custom solutions for specific applications.
"Gaugetech sure knows how to gauge their client's needs to their budget!!"
- JD, Property Investor
Proudly Serving Western Canada For Over 40 Years
MDI Gaugetech is proud to serve a broad customer base across a wide range of industries in Western Canada. We are able to offer our high quality products, services, and support to customers throughout Alberta, Saskatchewan & British Columbia. Most of our gauge instrument products also carry a CRN certification number that is valid in those jurisdictions.
Contact us today or call us at 780-462-2975 to speak to one of our knowledgeable order desk associates. We will help you find the right pressure gauge for your needs and get your order shipped out fast from our Edmonton-based warehouse.
Learn more about MDI Gaugetech.
From Pressure Gauges and Temperature Instruments to Valves, Manifolds and more.
Repairs, Calibration Certificates, Silicone Oil Filling, Maximum Registering Pointers & more.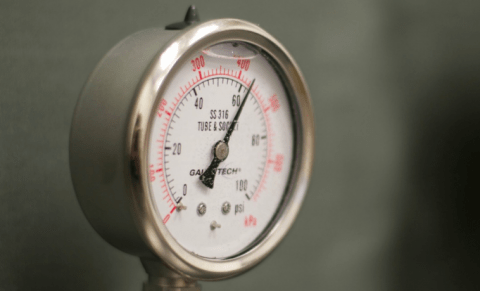 Industrial Gauge
Manufacturers
We're Ready to Help You Find the Right Solution
Our team of experts is always available to provide knowledgeable advice and support. We pride ourselves on our customer service and technical expertise, and we're ready to help you find the right solution for your needs. Gaugetech is proud to offer competitive prices, quick delivery, and knowledgeable staff to assist you in finding the right product for your application. We ship from our warehouse based in Edmonton, and serve all of Western Canada including Alberta, Saskatchewan and British Columbia. For more information on our products and services, contact us today or call us at 780-462-2975.Thank you for choosing Gaugetech!
Temperature & Pressure Gauge Distributor in Edmonton
Contact MDI Gaugetech, Your Trusted Temperature & Pressure Gauge Manufacturer.