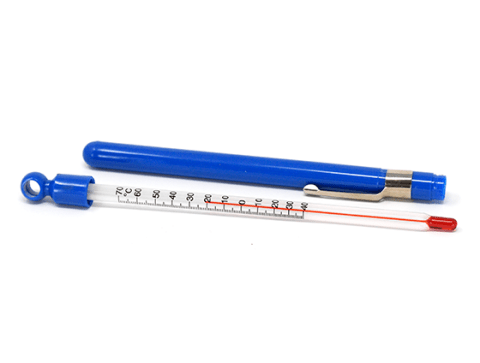 Glass Pocket Thermometers
Gaugetech® liquid-in-glass 6" pocket test thermometer is useful for applications requiring fast and accurate temperature readings. These thermometers are popular for test wells as the thermometer has a 1⁄4" diameter. Each thermometer comes standard with a plastic pocket carrying case with clip.
Contact order desk for available ranges or refer to specification sheet.